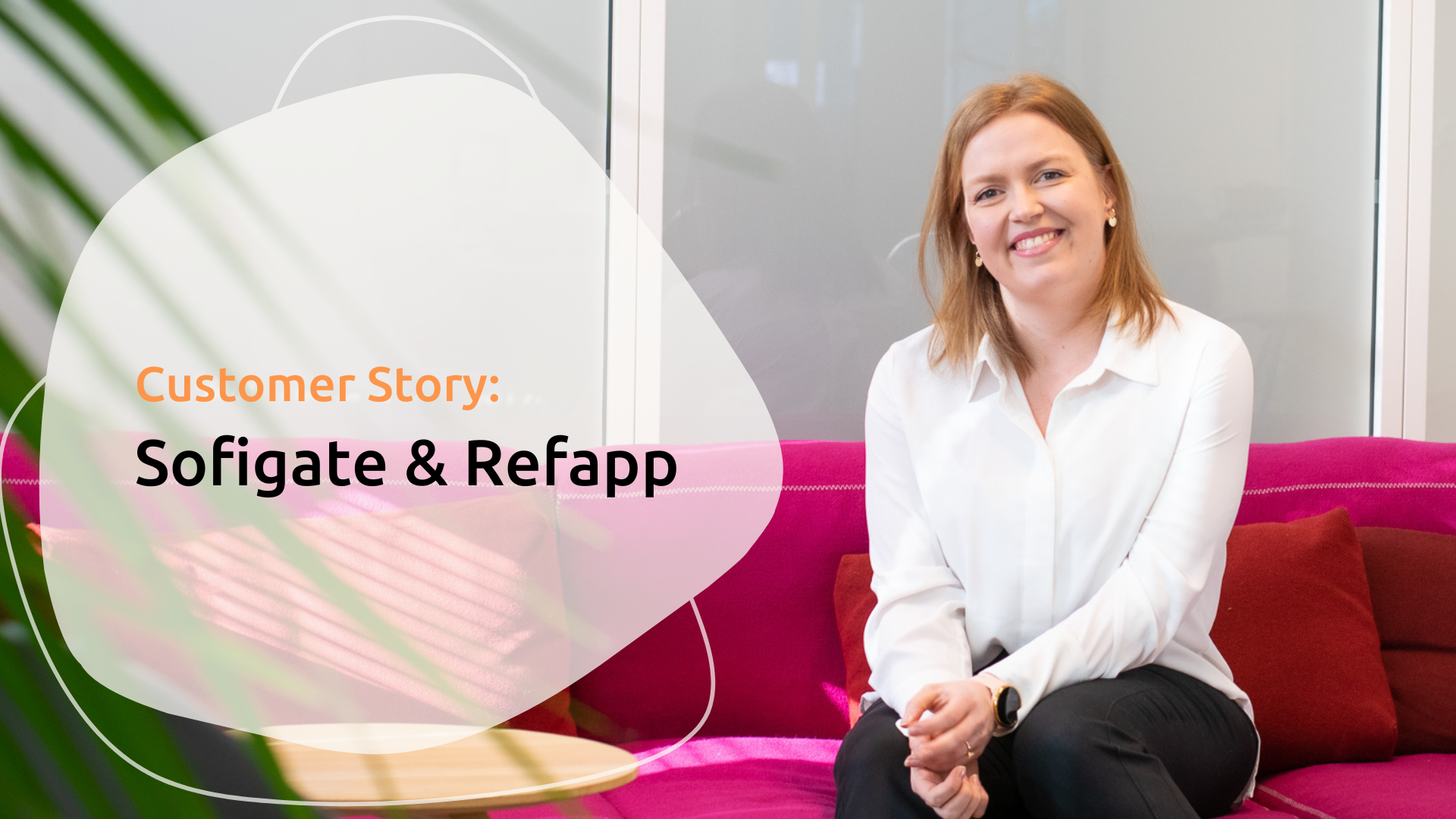 Customer: Aino Innilä, HR Business Partner at Sofigate
Industry: Technology
Key results:
Streamlined and scaled their recruitment process by collecting candidate insights with Refapp integrated into their recruitment software. The typical time for Refapp to gather the references is 15h.
Improved candidate and reference experience, which benefits the employer brand.
Structured, comparable and professional reporting.
Taking the pain out of their reference checking
- As early adopters in 2020, we went from a traditional reference-checking process to a completely digital workflow with Refapp. At the time, digital reference checking was yet to be an established way of collecting candidate insights, as it is increasingly becoming. The aim was to streamline our work, make it scalable and improve the quality of the data collected. We saw too many pains with our previous way of working not to try an alternative solution!, describes Aino Innilä, HR Business Partner at Sofigate.
Benefits from the integration between Refapp and the ATS
- As a growing business technology company, we need to incorporate software and tools that scale together with us. Since the beginning, we have used the automatic workflow in Refapp, integrated with our recruitment system. Meaning that all we need to do to conduct a reference check for a candidate is to activate the process in our ATS, and Refapp will do the rest. The candidate is requested to submit the contact details of the referees, the questionnaires are sent, and the references are collected in a comparable report that we access in our everyday workflow.
- Recently, we transitioned to a new recruitment software, and it was so easy for us to just switch to their integration with Refapp and continue working with our reference checks just as usual. It couldn't be any smoother!
Professional reporting and improved candidate and reference experience
- The time-saving benefits are important, but there are several other reasons we can't do without Refapp for our reference checks. The fact that it is a structured and secure way of collecting data is one. We can rest easy knowing that all information is stored in a safe environment. The professional reference report is another. Still, the main value for us is the user experience! This applies not only to our recruiters but, first and foremost, to candidates and references.
The tool has truly revolutionised the way we approach reference checking and delivered a seamless experience for all parties involved. We have only positive things to say about Refapp!
We hope that you found the case interesting! Do you want to know more about Refapp and how we can help you collect valuable candidate insights? Get in touch!