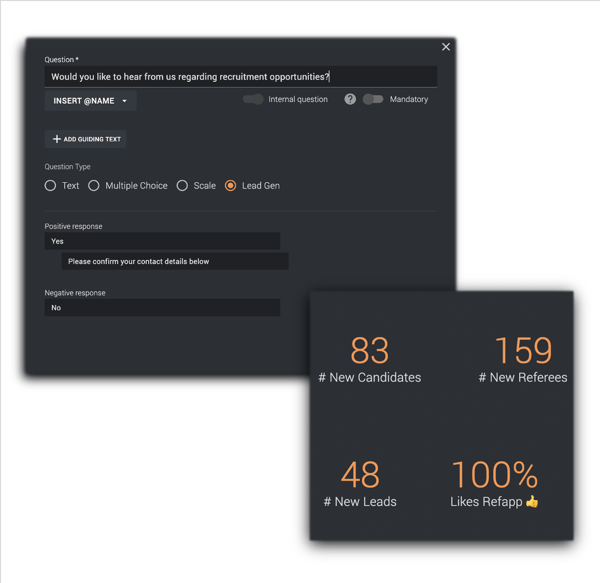 Streamlined Lead Generation
Refapp's streamlined solution has revolutionised lead generation while recruiting by simplifying the process of obtaining leads from references.
The stored lead information becomes a valuable resource, allowing marketing teams and recruiters to access and segment leads easily, creating targeted campaigns or recruitment strategies.
With Refapp, lead generation becomes a streamlined and secure process, empowering businesses to make informed decisions and generate leads at the same time.