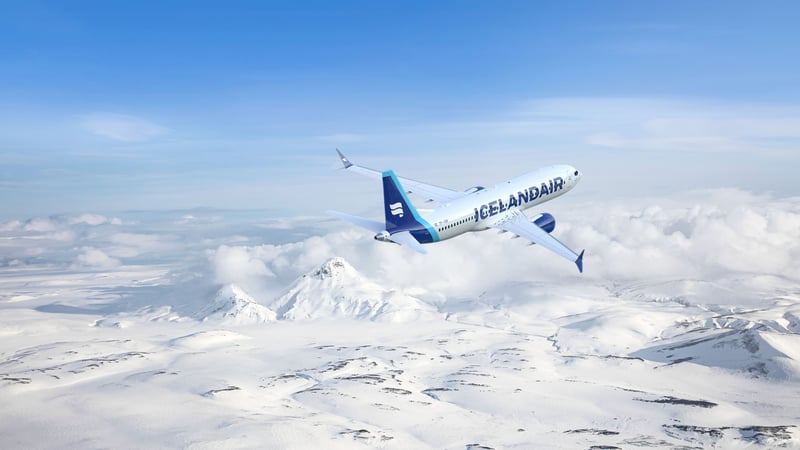 Kristján Pétur Sæmundsson, the Talent Manager at Icelandair, responsible for Talent Acquisition activities, processes, and tools, shares his positive experience using Refapp for his team's reference-checking process.
Reference Checking at Icelandair:
On average, Kristján's team conduct reference checks for over 100 specialist and managerial positions per month. Additionally, they perform hundreds more reference checks for their Cabin Crew and Service staff. Previously, they relied on phone-based reference checks, which often presented challenges such as managing referee availability and subjective information sharing with hiring managers.
"We've always checked references, usually by phone. Refapp has been a great help as the availability of referees can be difficult to manage. The objective nature of the forms also allows for fully objective information sharing with hiring managers."
Discovering Refapp:
Kristján mentions that he has initially not given their reference-checking process much critical thought. The platform's ease of use, effectiveness, and positive experience during the pilot program were the main deciding factors that led them to join forces with Refapp. Moreover, the Refapp team's support was highly appreciated.
"I'll admit that I hadn't given our reference process much critical thought, I guess it's one of those things that you simply fall into the habit of doing the way you've always done them. The few doubts I had quickly subsided once I experienced the holistic process Refapp has developed. The platform proved easy to use and very effective during our pilot program and our counterparts at their team were a pleasure to work with."
Standout Features:
Kristján and his team appreciate the attention to detail in Refapp's solution and that the fraud detection stood out for them. The platform not only simplifies reference checking but also can detect if a reference is submitted from the same IP address as the candidate's reference submissions, ensuring the authenticity of the feedback.
"I was surprised by the attention to detail, down to the level of fraud detection if a reference comes in by suspicious means, such as the same IP address as the candidates submitted their references."

Transforming the Reference Checking Process:
Since adopting Refapp as their standard method of reference checking, Kristján and his team have saved time through Refapp's automated system and ease of use. Setting up reference requests takes only a few minutes, even when customising the question form to suit their specific requirements. Moreover, Refapp's automation during off-hours allows them to have peace of mind that there will be a report waiting for them the next day.
"We now use Refapp as our standard method of reference checking. It takes minutes to set up, even when customising the question form and works for us in the off-hours. I really enjoy ending the day with submitting reference requests to then returning to the office the next day to have a reference report waiting for me."

Conclusion:
Adopting Refapp as a standard method of reference checking has allowed Icelandair's Talent Acquisition team to save time, automate their reference checking processes, and have the convenience of receiving comprehensive reference reports. The ease of use of Refapp allows Kristján and his team to work efficiently throughout their day and have confidence that the system will securely provide a valid reference report on every candidate they hire across many different roles.
We at Refapp are delighted to see the success of our solution with our valued customer, Icelandair and we are excited to continue to provide them with an exceptional service. We wish for them to continue to soar to new heights in the competitive aviation industry.
Do you want to know more about digital reference checking and how it can help you make better recruitment decisions? Get in touch!