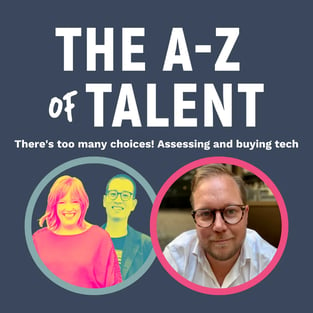 There's too many choices! Assessing and buying tech
Tech is a great enabler and multiplier of effort.

No matter what part of the economic cycle, businesses are always looking to create efficiencies and increase productivity. The challenge for many organisations lies in selecting the right tech for their situation and level of maturity. Choosing the wrong tech can be costly and time-consuming and negatively impact your credibility.

In this episode of The A-Z of Talent, Andrea and ZiChuan talk to Refapp's co-owner David Näsström and discuss the challenges of buying and "being bought".

People often think that the onus is on the buyer to make the right decision, "caveat emptor". But the match between problem and solution isn't just the buyer's responsibility. Press the play button to listen and learn more!
Watch or Listen to the podcast below: