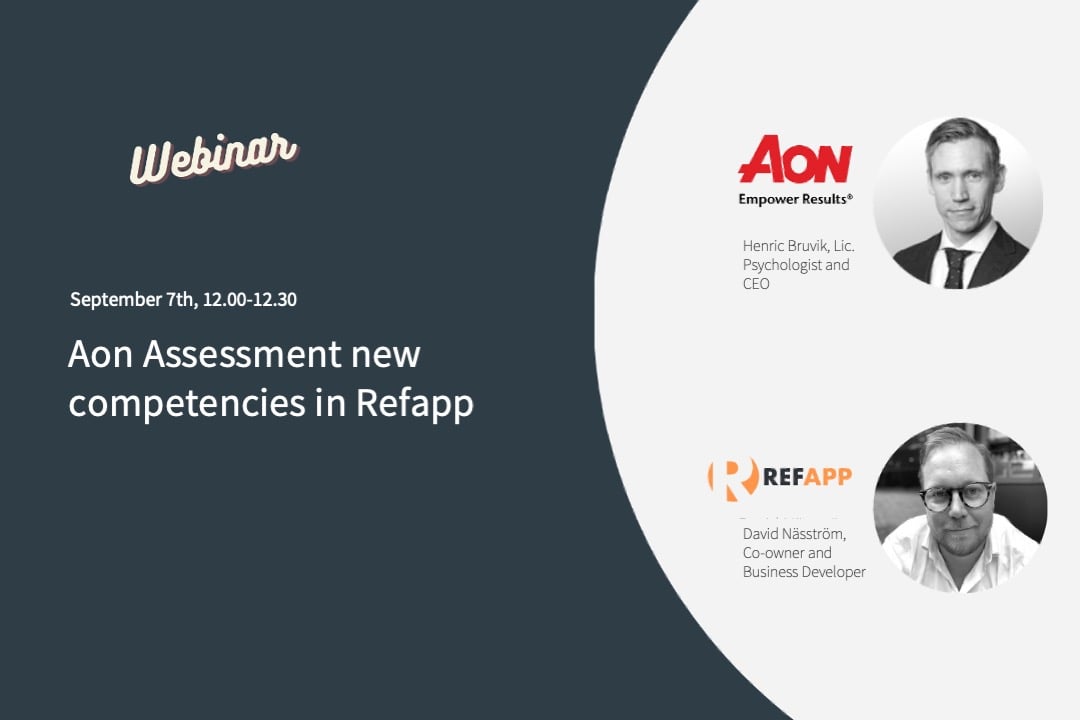 A new and exciting partnership between Aon Assessment and Refapp💡
The ADEPT-15 Competency Framework by Aon Assessment is now available in Refapp. In this webinar Refapp's David Näsström and Henric Bruvik from Aon will talk about how competency-based referencing and the alignment with the framework will increase validity in your recruitment process!
Download the webinar by submitting the form below:
Are you curious to know more about digital reference checking with Refapp and how the tool could have created value in your business? Please contact us!