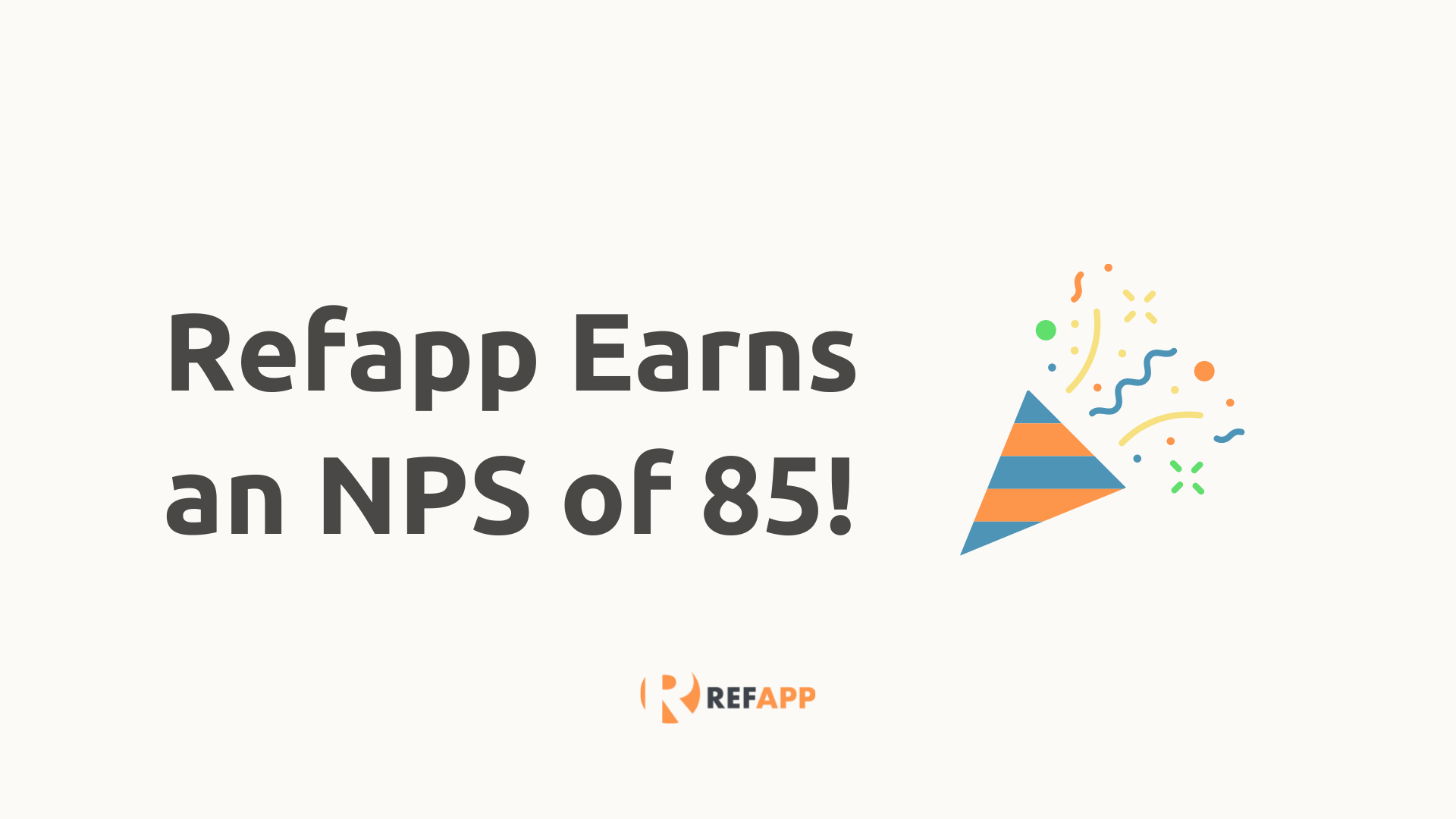 We are beyond happy and proud to announce that our Net Promoter Score (known as NPS) reached 85 in 2022, a rating considered "world-class" by industry experts and is more than two times the average for SaaS companies. This high score marks our second year in a row of 80+ scores! 🧡
Okay, now that we have the humble brag covered, what does this really mean? NPS is a market research metric that asks users to rate the likelihood of recommending a company, product, or service to a friend or colleague. In addition, we ask for feedback on what our users appreciate the most about our services and how we can do better.
So, how did we do in the last round? Having read every single response from the survey, we can conclude that there are various factors behind the score. But the things that kept coming up were:
Seamless onboarding and personalised guidance on how to use the tool in the best way to meet organisational goals

Fast, efficient, and super-friendly customer support and service

Easy, intuitive interface

Continuous product development
And here are a couple of recent (and favourite) reviews from our clients:
"It is simple, easy and delivers good results quickly. Referees seem to respond very well to Refapp's approach of doing reference checks." - User at Volvo


"A user-friendly tool with a cool and flexible interface." - User at Manpower Group


"A smooth solution for both the recruiter and the referee! Great features and incredible support from the team behind Refapp. I highly recommend it!" - User at Soder & Co


"Not having to sit on the phone all day. What a relief!" - User at The Health and Social Care Inspectorate


"The perfect modern solution. Easy and user-friendly!" - User at Academic Work


"A smooth tool that is constantly getting better. Appreciate the close collaboration and your always-available support." - User at Martin & Servera
We see our NPS surveys as a way to get informed about our user onboarding and experience, our product development and, most importantly, to gather data to help us build the best service possible. Our biggest and warmest thanks to all our customers!
Are you interested in learning more about collecting 360 candidate insights with Refapp? Get in touch!