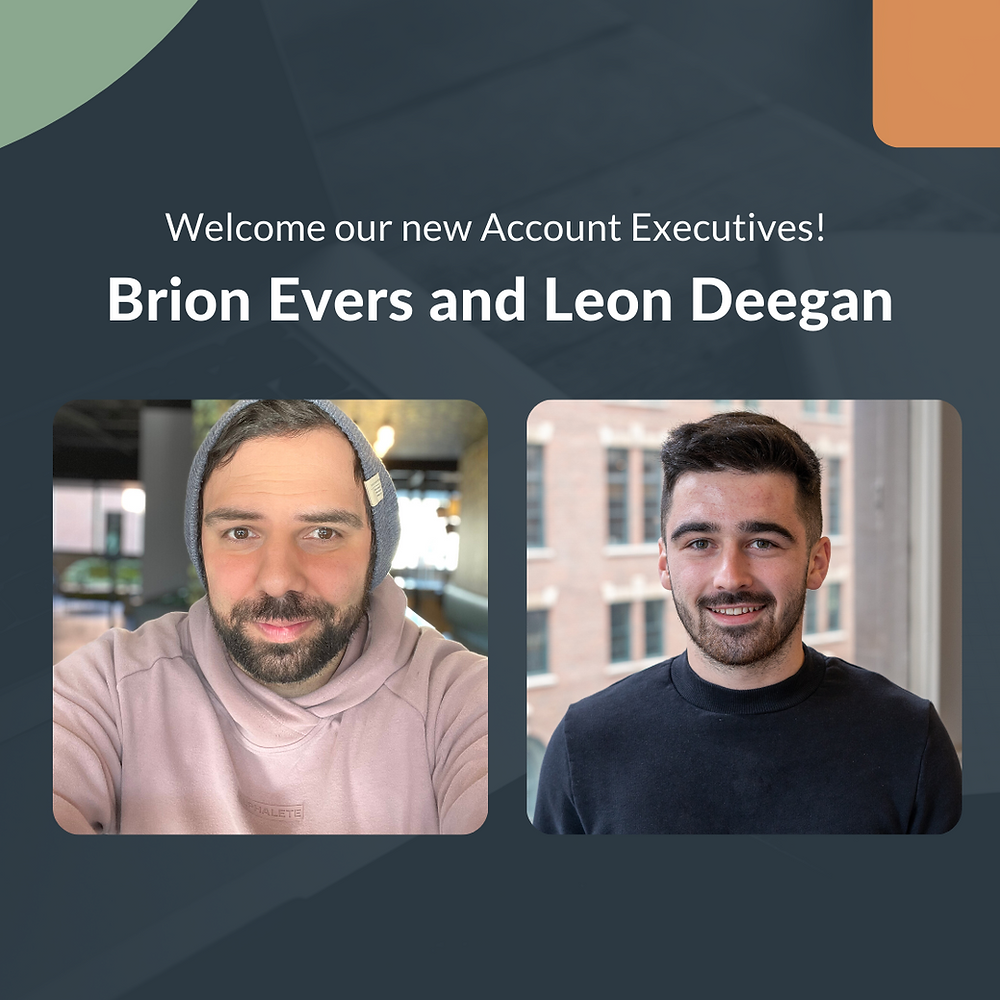 The Refapp team continues to grow and we are happy to welcome Brion Evers and Leon Deegan to our office in Dublin, Ireland! As Account Executives, they will help us to expand our reach, create new relationships and keep developing digital reference checking with Refapp 🧡
I've worked in the Dublin Tech scene for the past decade, and couldn't be happier to be a part of what's happening here at Refapp. The people, culture and product itself really are best in class.. and this is only the beginning! - Brion Evers.
So excited to become a Refapper! I am born and bred in Dublin and I'm passionate about 3 main things: Sales, Football and Socialising. I love helping people to find software that can help them grow their businesses and make their daily lives easier. - Leon Deegan.
And we are so excited to have you with us! Let's go!🚀