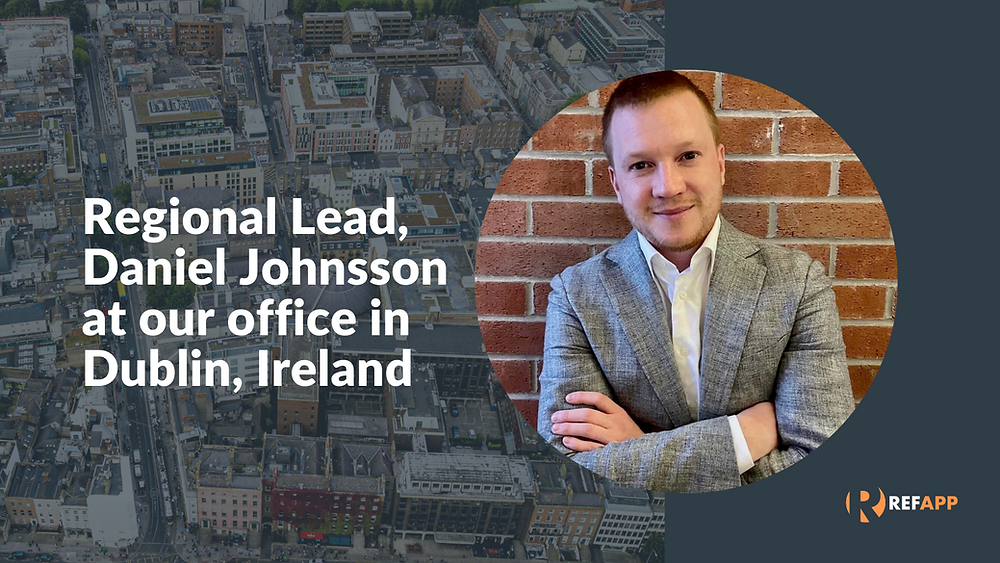 Exciting news! As part of our continued expansion and the growing demand for Refapp, we are happy to announce the opening of our new office in Dublin, Ireland. And with that, we have a brilliant new colleague on board, Daniel Johnsson.
Daniel has worked 6 years in tech sales and most recently he partnered with customers in the Enterprise space at Asana. In Daniel's own words:
"I have always been passionate about technology and innovation and I'm amazed with how Refapp has been able to change and digitalise how companies think and do reference checking today. I'm eager to join Refapp on the journey to fulfil the vision of becoming the future of reference checking."
Do you want to know more about digital reference checking with Refapp? Get in touch!