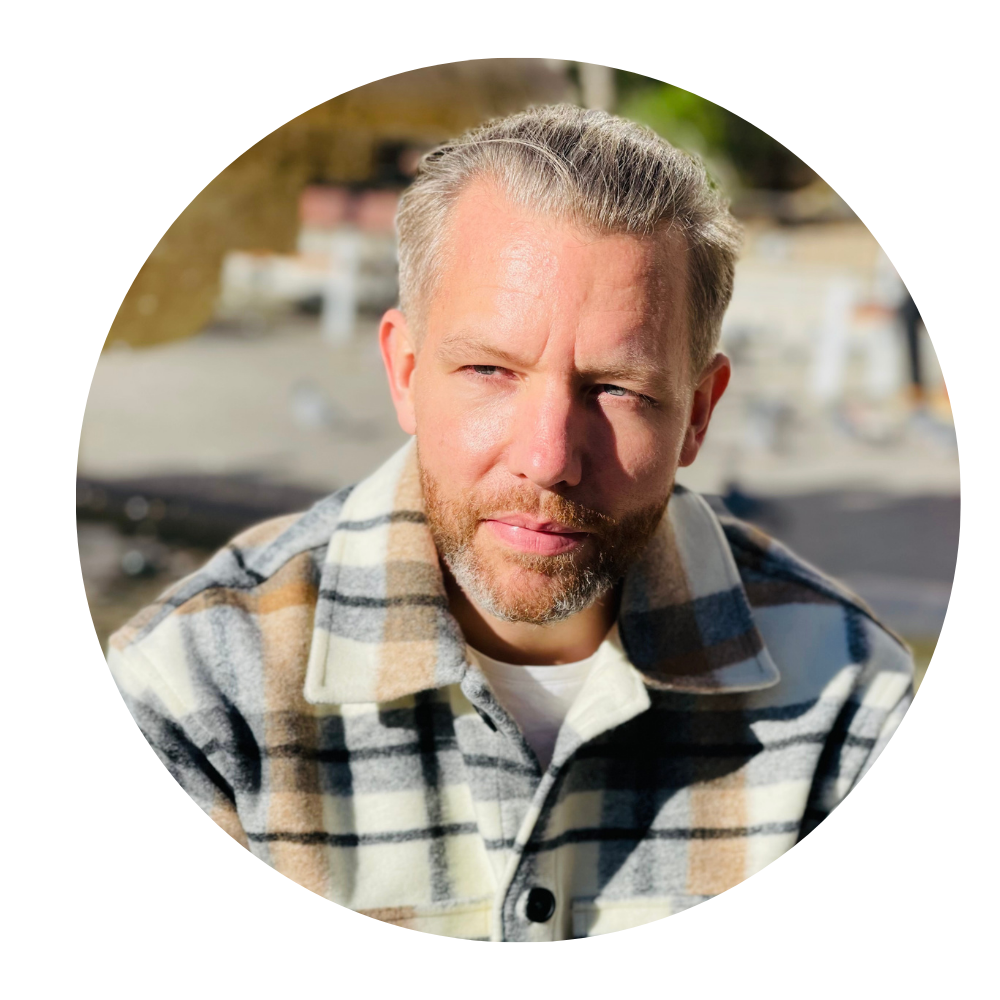 I just recently started working at Refapp and what I have been focusing on primarily during this initial period is to lay out the strategy and build the growth team. As part of that, I just recruited a Growth Marketing Manager; which is a crucial role and piece of the puzzle in order for us to grow and follow the trajectory we've set out for ourselves. So, this was a hugely important recruitment for us, and luckily we were able to find a superstar in Fred Lafquist who will join us shortly. In that recruitment process, I actually got to try out digital reference checking for the first time in real life, and that's what I want to share with you in this post.
Let's wind it back a bit before getting into the actual experience of it to provide some context. I've been a recruiting manager for some years now and I have recruited a bunch of people. I have always done my due diligence when it comes to the reference checking part of the recruitment process which has been done over the phone. It's been kind of a hassle getting in contact with the referees and the admin of it all, but nothing has bothered me much, and I haven't done more than a few recruitments per year. I have never taken more than 2 references for any candidate; it's been very much about confirming the impression of the candidate I've built up. After all, I have a strong sense of the candidate when we've gotten so far in the process and I basically just want to get it over with, and expect to discover no surprises. This is obviously not the best way to perform reference checks, but I do think it's quite common for recruiting managers to operate this way.
The actual experience of it, I have to say, I had a real AHA-MOMENT; that moment all marketers are looking for when it comes to understanding the value of a product to its customers. Firstly, I'm gonna describe how I would normally go about it. I had two candidates ready for doing the reference checking, and I had set out to conduct two references per candidate, so a total of 6 candidates. I'm a guy who likes to talk to people and listen in order to understand what they're saying, so a normal reference check via phone takes about 20-30 minutes. Let's make it 20 minutes just to round it down.
Key takeaway #1: You save time, a lot of time!
In addition, comes the admin work for getting the contact details of each reference, not to mention the effort to get a hold of them and arrange the call. This is a pain in the a*s, to say the least, and it's very time-consuming setting up calls with 6 people. Let's say I normally spend 10 minutes, which is very conservative, for this. That means 30 minutes in total per reference which adds up to 3 hours in total. In addition to that, comes taking notes and summarizing it all in order to get an overview of the candidates. The total impression of the feedback collected in order to compare the candidates and be able to make a non-biased and fair hiring decision. Also, many times I've wanted to share my notes with people around me and get their input and take on the feedback. That adds 30-60 more minutes. So lets say I would spend around 4 hours in actual work to conduct this reference check for this recruitment normally.
How much time did it take me to do it in Refapp? 3 minutes! THREE MINUTES!
The only thing I do as a recruiter in Refapp is to add the candidate and his/hers contact details, then decide what reference questionnaire I want to send out to the references. In this case, I chose a standard questionnaire provided by Refapp which comes out of the box in the product. Since then, I have gotten feedback from my expert colleagues that a serious recruiter designs and customises the questionnaire according to the role and the candidate. I guess I'm not a serious recruiter then. To tell the truth I'm quite lazy and want help with this kind of stuff which I'm not an expert in, so it actually suited me perfectly 😊
Key takeaway #2: It's extremely convenient!
After entering the candidate information and choosing the survey, my job was actually done. That's it. It's a wrap. From there the candidate takes over and gets an invitation via e-mail and/or SMS and is asked to enter the references and their contact details. When that is done, the system invites the references to complete the survey. As a recruiter, I can just lay back during this process and follow the references ticking in, in real-time via the candidate dashboard, which is very pleasing. I sent out the reference request on a Friday afternoon and could follow the progress through the whole weekend from my phone, on the sofa, with a glass of wine. Talk about convenience! 😊This was the first aha-moment! After just a few hours all the references had completed the survey, which was the second aha-moment. Not only did I save actual time but also lead time from deciding to do a reference check all the way to actually having the feedback. Normally several working days pass from scheduling to actually having the conversation. - With Refapp all the references were collected within 48 hours.
During the weekend I realised I had only gotten former colleagues as references for one of the candidates and I wanted to get a more broad perspective of the candidate by adding at least two former managers. This would have meant another hour or so in admin and work and it would be a really high-friction thing to do for me normally, but since this recruitment was so important to me, I really wanted to get a really good understanding of the candidate. Luckily, I was using a digital reference checking software. If you haven't gotten that by this point.
Key takeaway #3: The references were of high quality!
With Refapp, I could easily add two more references to the candidate and send out a request for them within a minute. So I did and a few hours later I also had these references and I now had a complete picture of the two candidates which meant I was in a great position to make as good a hiring decision as possible. But not only that, it was obvious that the references actually put some energy and time into reflecting and writing down their sincere feedback and thoughts about the candidate for each question. It was surprisingly rich and well phrased feedback throughout all the references.
To sum it up, albeit being a bit biased, my genuine and sincere impression and experience is that digital reference checking provides real value to anyone recruiting, even for normal recruiting managers. And the more recruitments you're doing the more value it provides. It saves time, both in admin and in calendar time, but it also provides you with candidate feedback in a super structured way and it's unfiltered directly from the source. It's not me as a recruiting manager jotting down my interpretation of what the references say, which is very likely to be biased, but the actual words of the references. In other words; it's a super simple, convenient, time-saving and structured way to perform reference checks! I happen to love all of those things :)
This makes me super excited and eager to get this out to the masses and help recruiters, all of them, out there in making their everyday life better and more efficient!
Peace and plants, Erik Oliva Werner
Chief Marketing Officer @Refapp
Want to know more about digital reference checking, and how it can help you make more well-informed recruitment decisions? Get in touch!