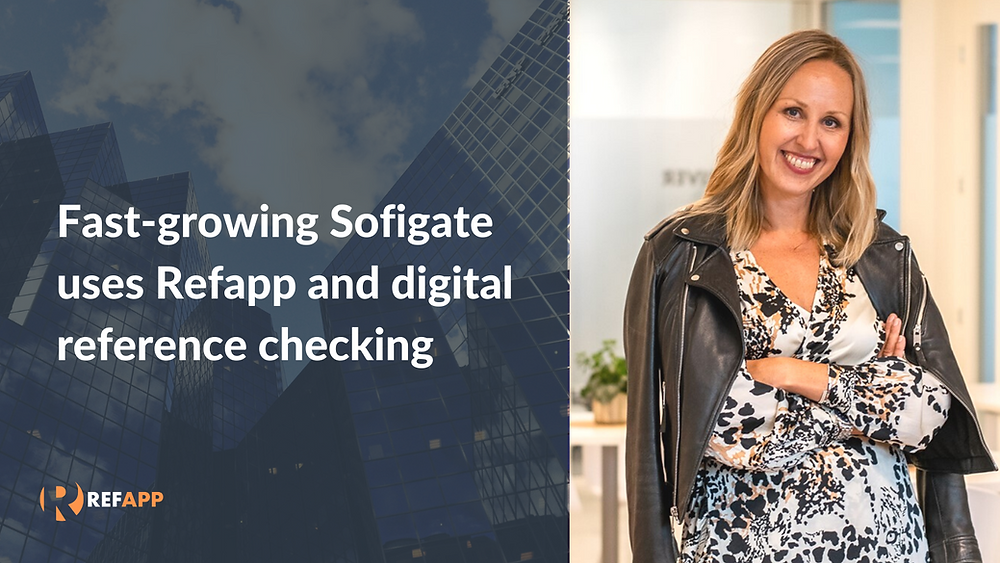 Business Technology company Sofigate helps companies and organisations to design, develop and implement business-aligned technology. Digital innovation is the core of their entire organisation, and digital reference checking with Refapp is a part of their recruitment process. Susanna Grundström, HR business partner at Sofigate, gives her view of our cooperation and future developments in HR.
"Today, Sofigate employs 600 people in Finland, Sweden and Denmark, and we aim to grow strong during the next two years. We are working to turn digital innovations into well-managed business technology for our customers. And as we grow, the focus to leverage technology for business value is just as important for our internal processes. Human Relations (HR) is an area where we have great potential to work even better and more efficiently using modern tools", Susanna describes.
Cognitive bias and information security issues with traditional reference checking
"During my career, I have made many reference checks and I see problems associated with the traditional phone call. Firstly, it is time-consuming to chase referees to set aside time for the interview and then to transcribe the notes afterwards. Secondly, cognitive bias is a problem and there is a risk of asking the referee questions based on gut feeling or chemistry. Finally, documentation and information security is an issue, and I found it hard to keep a track of where and how I should collect my notes and remember to delete these after a given time", Susanna explains.
Needed a system that was powerful and easy to use
"With these challenges in mind, we started looking for alternatives to our traditional way of working. At first, we had some concerns about adding yet another system to our hiring process. Therefore, it needed to be powerful but easy to get started with and use.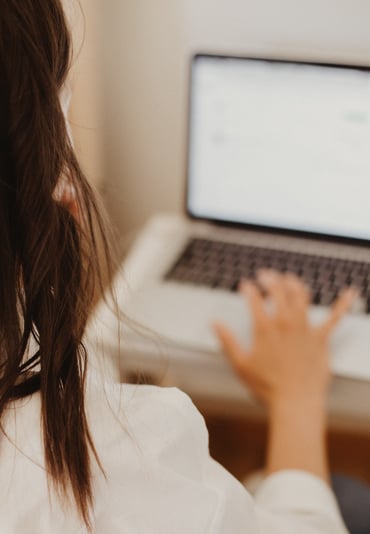 We had heard positive things about Refapp and decided to try it out. And it's actually the best HR-application I have ever used! It's modern, straightforward, and easy to work with. The possibility for us to change the questions and create our own forms to make them fit our company culture, tone and values is brilliant. Also, the feature that lets us schedule a phone call with the referee when this is requested is a great addition to the tool. All in all, it allows for a good referee experience, a fair reference check for the candidate, and it saves us a lot of time", Susanna describes.
Digitalisation as a way to improve the quality of work in HR
"Reference checking is one out of many tasks in HR and recruitment that is still manual and administrative to a large extent. However, there are plenty of opportunities to work more efficiently throughout the entire process, for example, by using an Applicant Tracking System and seamless integrations with services like Refapp.
I think it is important that we all start to evaluate where we put our time and efforts. In HR, we have a lot to gain by challenging the traditional ways of working. We should see technology as a way to improve the quality of what we do and to make time for tasks that really creates value for the organisation, our employees and customers", Susanna concludes.
Hope you liked the article! Want to know more about digital reference checking and how it can help you make more well-informed recruitment decisions? Get in touch!